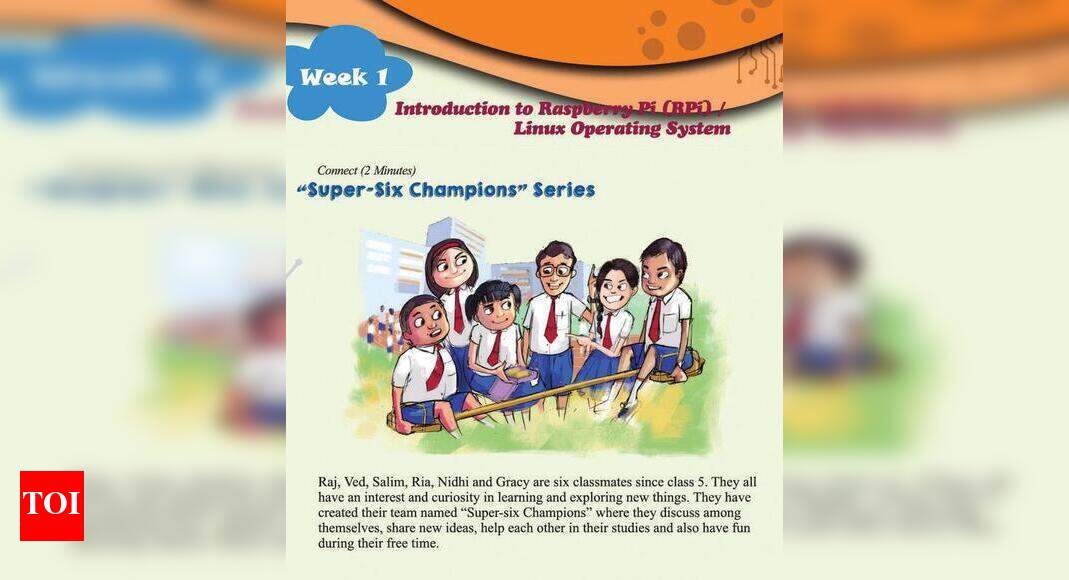 Coding, robotics edu begin for 20k Class VI-VIII kids | Goa News
Panaji: Around 400 government and aided high schools in the state have begun introducing the new coding and robotics programme for close to 20,000
students
from Class VI to VIII. Approximately 540 school computer teachers across the state are involved in teaching the programme. It is the first robotics syllabus to be formally taught in schools in any state in the country.
The syllabus is also unique because it has not been designed and imposed on the teachers to be taught, but has been framed by a team of school computer teachers themselves. The syllabus is based on a broad guideline provided by a panel of the State Council for Education Research and Training (SCERT).
A teacher said that the new programme is not only about teaching students coding and robotics, but using information and communication technology (ICT) education as a tool to improve their understanding of other subjects. The entire ICT syllabus for Classes VI to VIII has been revamped and students spend a minimum of one hour a week learning the new course for now.
Project director for 'Chief minister's coding and robotics education in schools scheme' or CM-CARES, Vijay Borges said that the state is in the process of floating tenders to upgrade computer labs in schools for the scheme at a cost of around Rs16 crore.
"In the first year only for the year 2021 as the scheme is being introduced for the first time, the Class VI syllabus will be introduced to students in Class VI, VII and VIII. During the next academic year the 2021-22 Class VI batch will enter Class VII and learn the advanced syllabus designed for Class VII. Similarly the students from Class VII in 2021-22 will progress to the syllabus of Class VIII during the next academic year. This is to ensure phased implementation," said Borges.
The teachers have also prepared evaluation rubrics (scoring tool) so that students can be assessed not by allotting marks, but by noting the skill-sets that they have acquired through the programme.
"The aim is not to make all students coders and get them into robotics. It is about using coding and robotics as a tool to augment learning of other subjects. We also have a learning management system which allows us to monitor implementation of the programme in all schools, including remote ones. Also we have used all open source tools for the programme without acquiring them at a cost," said Borges.
A teacher at Progress High School, Panaji, Maya Kamat said that she is amazed by the enthusiastic response from students. "In the earlier syllabus for computer education we used to teach them applications like Paint, Note. Now they are learning games which improve their understanding of other subjects like English, Science. I can see the confidence in the children going up. I am surprised how I take them through the concept just once and they are going beyond," said Kamat.
The entire module comprises of 35 lesson plans of which teachers have been trained at present to teach 20. The scheme will be implemented in a phased manner over five years.