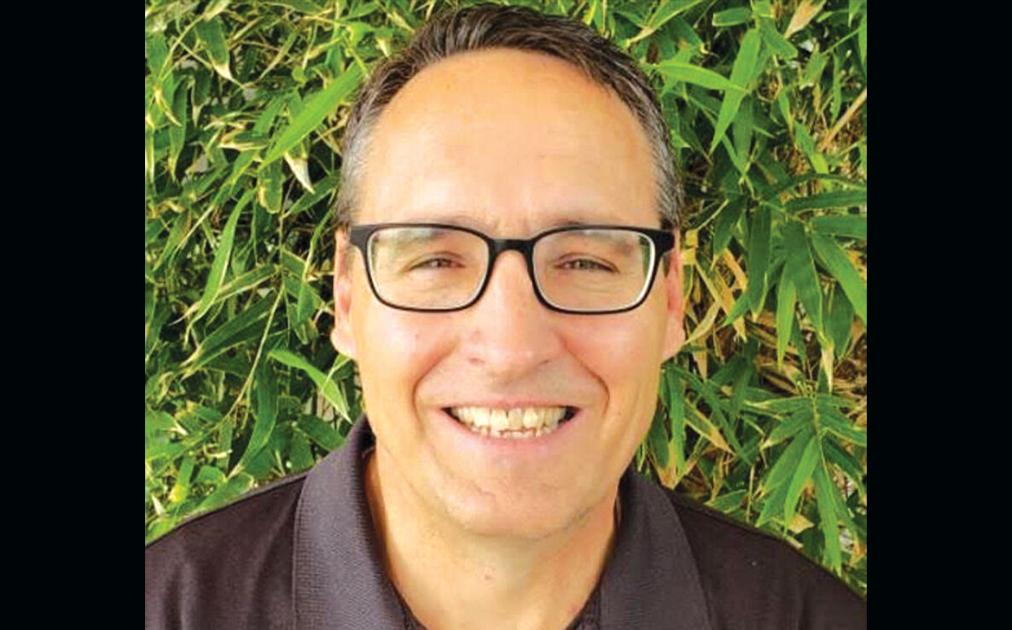 Millennium educator wins national award | News
Millennium High School's David Wirth has been named the 2021 National Physics Teacher of the Year.
The award, presented by PhysTEC, an association of institutions dedicated to improving and promoting K-12 physics and physical science teacher education, referred to Wirth's classroom and teaching abilities as "inspirational."
"I was nominated for the award by professors from Arizona State University, and I won the Local Teacher of the Year award," Wirth said.
"I was excited about that, but then I realized that I won the National Teacher Award. I was both shocked and humbled. I know some great physics teachers, and to be even considered at that same level is an honor."
A 29-year teacher, Wirth advocates for science at Millennium, as he started a Science Olympiad club on campus to provide further opportunities with STEM. Wirth also challenges his students to build applicable Science Olympiad projects in class and then compete at the state level. 
Wirth has been a teacher at Millennium for about 20 years and said the community feeling on campus is unmatched. 
"I really enjoy the people," he said. "The community has some pretty amazing families, and they send some fantastic students to our high school. The kids we get are well-rounded, respectful and they have a desire to learn, and working with those kids is amazing."
Wirth has played a major role in the development and growth of the physics department at Millennium, according to Principal Todd Stevens.
"Mr. Wirth's passion for physics is contagious. His innovative teaching methods have inspired students to explore math and science," Stevens said. "Mr. Wirth brings excitement to our campus. He has provided numerous STEAM opportunities for students with the Science Olympiad Club, Physics Bowl and Physics Photo Contest. His efforts are definitely guiding our students to study science in college and pursue it as a career path."
Wirth has earned more than $50,000 in grants for classroom equipment, all to instill a passion for science in his students. 
It's safe to say he was successful in doing so, as Wirth's physics enrollment has quadrupled, and Wirth said he can see his students' confidence with the material and themselves skyrocket.
"I use the modeling methods. It was developed at ASU, and the idea is you just don't give students a formula itself," Wirth said. "The modeling method has students develop the formulas or models themselves. So, the students will perform a lab, they'll collect data, analyze the data and develop models, then use the models to solve problems. It develops a much deeper level of learning."
Outside of Millennium's campus, aside from prioritizing his wife, two children and two grandchildren, Wirth is passionate about physics and physics education.  
Wirth co-founded STEMCon, an annual districtwide expo that drew nearly 1,000 students to explore science and math in 2020. He also participated in the "I am a Scientist" campaign to provide his students with role models in the science field. 
He is working with Jeff Andretti on writing curriculum materials for a new middle school STEM program that integrates modeling techniques. The program will go national later this year. 
While Wirth is proud of the award and recognition, he said he plans to continue his work to build a platform for students to discover a better understanding and passion for physics. 
"It's a fun job, a lot of satisfaction, not just physics but teaching students how to think. It's satisfying helping the students to better understand the world around them, and that nature has some really cool relationships that are really fun to understand," Wirth said. 
"Just challenge the students, get them to think and get them to go to a higher level and realize that their learning can be fun. It's not just about a grade. It's about learning something new and challenging yourself."