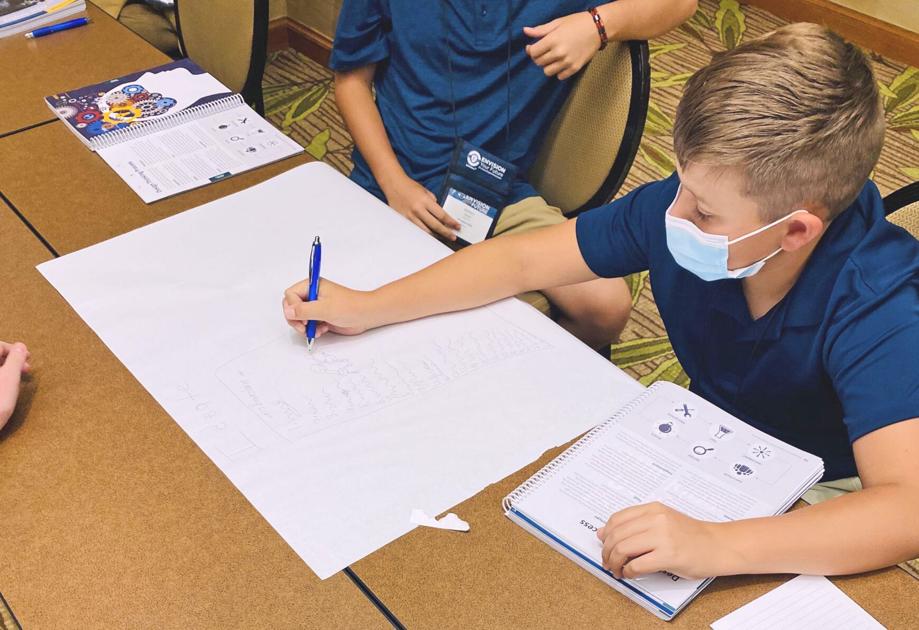 Weston Middle School students selected attend Envision STEM camps | Education
While some students see summer break as a chance to step away from school and enjoy time off, a few Weston Middle School students decided to spend six days of their summer continuing their learning in the sciences at an Envision Explore STEM summer camp.
Sixth grader Nathaniel Cox, sixth grader Branson Rabb and eighth grader Mason Matye participated in a Denver, Colorado, camp, while sixth grader Alethea Bond participated in a San Jose, California, camp.
The Explore STEM camp is one in Envision's series of National Youth Leadership Forum camps. Envision camps focus on career exploration and are aimed at exposing students to different potential career paths.
Admission is competitive, but students can skip the application process if they are nominated into the program, normally by a teacher.
The four local students were nominated by Weston Middle School sixth grade teacher Amber Doremus, who was invited to become an Envision nominator several years ago.
"For years, I have been nominating students," Doremus said. "Even if a student can't go, I think it's great for them to be nominated and feel a little more confident that, 'Hey, I can really do these things.'"
Doremus said that often the students she nominates don't end up going. So, she was excited that the four went this time.
"It's a wide variety of things they learn about," Doremus said. "It's great opportunity for them. Big-time federal outfits are there."
Branson Rabb said the Denver camp was a great experience. He said he participated in projects in areas such as robotics, engineering, forensics and medical.
So, what was his favorite?
"Probably robotics and engineering," he said. "It was really fun coding the robot and actually designing it."
Branson said the experience has made him excited about a possible career path.
"It kind of gave me an idea of what I want to be," he said. "It helped me see what I want to do … I want to do something with building robots or designing them."
Mason Matye also found the experience worthwhile.
"Engineering is pretty cool," he said. "We designed 3D buildings for suitable life on Mars."
Mason said it was a fun way to spend part of his summer.
"I got to meet new people," he said. "If you're into learning about this kind of stuff, then it's really fun."
Alethea Bond, the lone Weston student to attend the San Jose camp, said she enjoyed the medical portion. She already knows she wants to be a surgeon when she grows up.
"I was already interested in (becoming a surgeon) before the camp, but it made me want to do it even more," Alethea said.
Alethea's mother, Rebecca Bond, said she's grateful her daughter was able to take part in the camp.
"She made some great friends, had wonderful leaders and really grew in her confidence," Bond said. "We're so grateful for Ms. Doremus having nominated her and all the Weston Middle School staff encouragement she received. We would have never known of this opportunity otherwise."
She said she hopes other families can learn about the camp and send their children.
"I have been talking to other parents locally," Bond said. "Here in our part of Oregon, we really don't get to hear about programs like this. If her teacher had not said something, we would not have known. It opened a world of possibilities to us."
Doremus said she chose to nominate the students she did because she felt they'd be successful at the camp and get a lot out of it.
"There's a lot of factors," she said. "Work ethic, general knowledge in several areas. It's not just, 'Oh, this student is good at math.' … You just kind of get a feeling about who could benefit from something like this."
She said she hopes the four students come back feeling confident in their abilities.
"There's a big world out there," Doremus said. "Opportunities are there, and they are not out of reach."
Students who are not nominated by a program nominator can apply for Envision camps at envisionexperience.com/admissions.